Drive to Excellence – Leading Distributor of Powertrain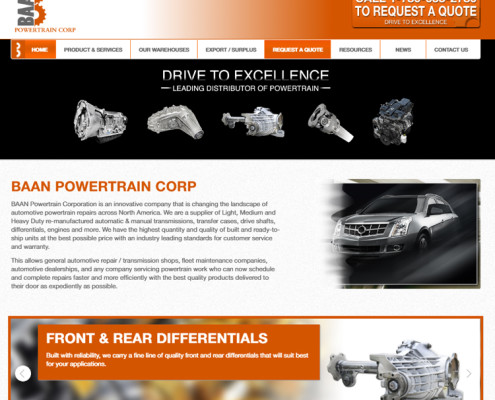 BAAN Powertrain Corporation is a supplier of Light, Medium and Heavy Duty re-manufactured automatic & manual transmissions, transfer cases, drive shafts, differentials, engines and more.
With the new launch of the website, customers are able to view the full catalog of product lines Baan Powertrain has to offer. Visit www.baanpowertrain.com for the full layout.